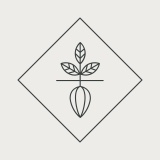 Beau Cacao are a London based bean-to-bar chocolate maker working solely with directly traded Malaysian origin cacao. They are known for their stunning design and attention to detail.

From the website:

"Our aim is to turn chocolate into a modern, sensory experience. Our former careers as a designer and a professional waiter gave us incredible opportunities to see the world.

In our travels, we discovered that chocolate could be complex, elegant and as exciting as wine. It became obvious how much everyone was missing out. We were inspired to make chocolate indulgent, rewarding and pleasurable. And so we created Beau Cacao — Bringing you seasonal, single origin chocolate bars handcrafted in London."
Suggest An Edit