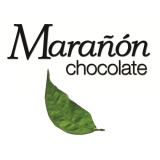 From the Facebook page:


"Dan Pearson & Brian Horsley of Marañon Chocolate discovered pods of white & purple cacao beans in the Marañon Canyon of northern Peru. Told by locals that the cacao has a special flavor, samples were sent to the US Department of Agriculture's Agricultural Research Service genetics laboratory for DNA testing. The lab confirmed that the Pure Nacional variety of cacao, once thought indigenous to Ecuador & extinct for over 100 years, lived on in Peru. The chocolate made from this cacao, Fortunato No. 4, is named after the Peruvian farmer, Fortunato, on whose farm the most genetically pure cacao plants were found. The 4th of 14 samples sent to the USDA/ARS was the purest expression of Pure Nacional cacao ever found, the same cacao used to create Fortunato No. 4 chocolate."
Marañón Chocolate bars are currently manufactured by Felchlin.
Suggest An Edit