Dark Chocolate - 68% Cocoa Solids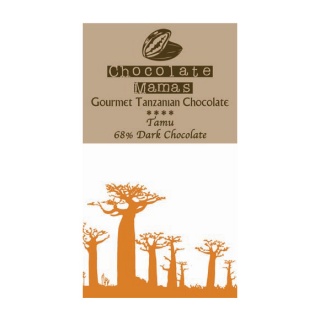 Tamu is a rich, silky dark chocolate bar with a light fruity aroma. The dark chocolate is available in three levels of intensity: 60%, 68% and 75%.
All of our Tamu bars are 100% organic and all the ingredients are locally sourced.
The Bar Facts
Maker
Chocolate Mamas
Type
Dark Chocolate
Cocoa Solids
68%
Bean Origin
Tanzania

Organic
Reviews Of Chocolate Mamas Tamu
There are no reviews of this bar yet.